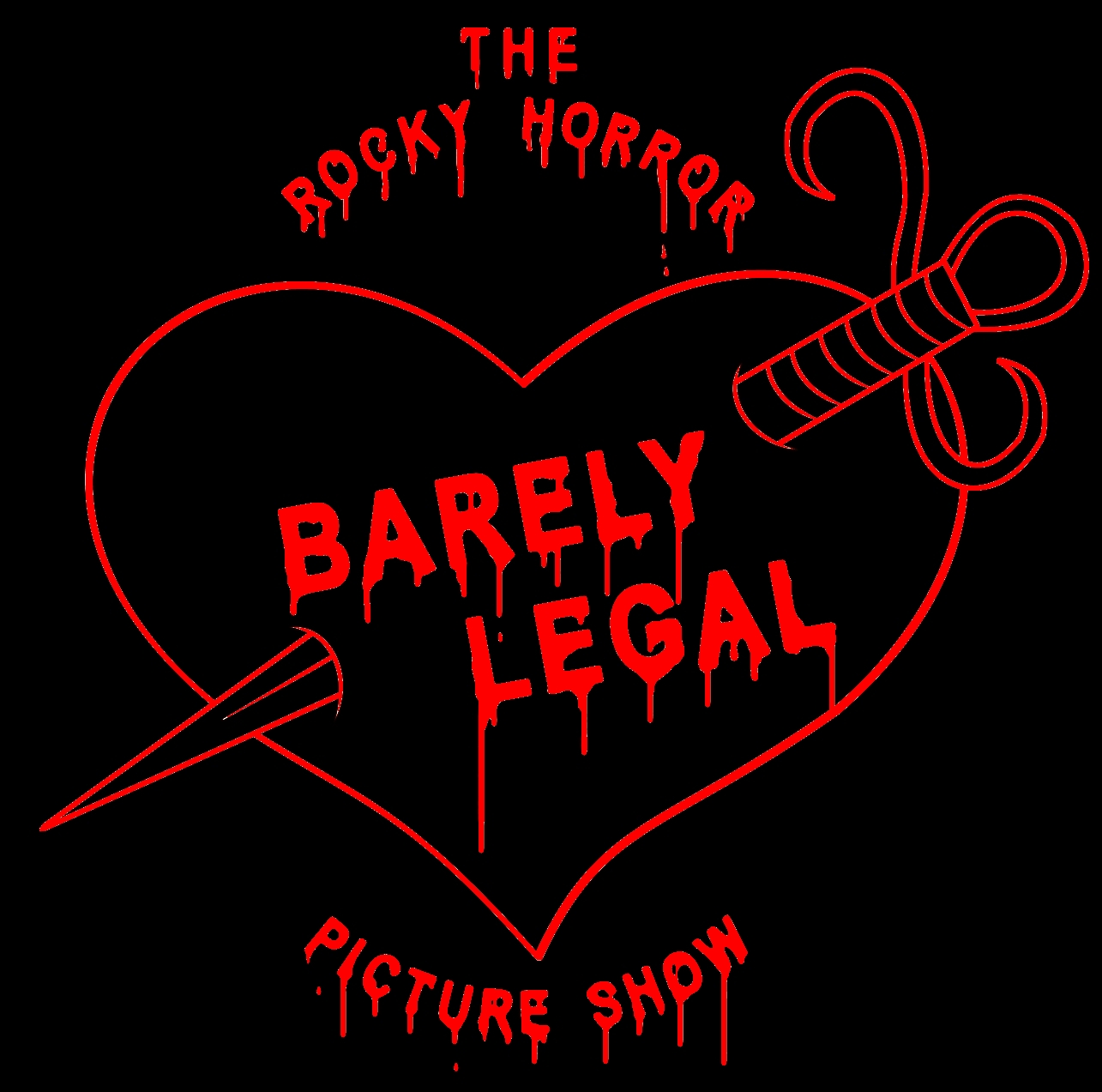 "So much fun it's Barely Legal!"












Rocky Horror Rules!
At Rocky Horror we want you to have fun...
but we have some rules!
Rule # 1 (The First Rule):
There is no smoking of anything inside the theatre;
No Lighters, No Open Flames ...
Rule # 2 (The Second Rule):
Do Not throw anything at the cast or the screen ...
Rule # 69 (The Best Rule!):
You Must Time Warp!
What Audience Participation Props May And May Not Be Brought To Rocky?
We like to keep the theater clean - so there are some things that can't be brought to Rocky.
Please do not bring Rice, Water, Confetti, Squirt Bottles or Lighters.

Barely Legal sells "Survival Kits" before each show, which contain:

* Bubbles (Used in place of rice)
* Newspaper
* Noise Makers
* Rubber Gloves
* Toilet Paper
* Toast (depending on venues policy)
* Cards
* Instructions Sheet (explaining when to use each item)

So you can either pick up a Survival Kit before the show or bring those items and anything else that isn't too messy (rubber gloves, newspaper,etc.)

Thank you for your cooperation!


What Other Items Are Not Welcome At Rocky?
Here is a list of items that you cannot bring inside:

* No weapons of any kind allowed!
* No lighters
* No outside food or drinks
* No cameras
* No Drugs/Alcohol
* No illegal items of any kind

If you have these items, please leave them in your car or wherever, Thanks.

Enjoy the show!